With the satellite repaired at my local haunt, I returned to the theater to punch my ticket for La Traviata, an opera, which, while not a favorite of mine, is one that cannot be denied no matter how many times it is shown in the theaters ─ the music is just too good ! After all, who can resist a bubbling brindisi and soaring arias ?
Although there were some initial issues with the picture quality and crackling sound in the cinema, the performance waxed better and better, culminating in one of the greatest finales I've ever seen incarnated in the opera. The tears were real. The emotion was all-encompassing… I love a good death scene and this was it ! Bravi, Nadine and Stephen !
Twice had I seen La Traviata in the theaters before this current jaunt and as I was beginning to think of ideas for my latest outfit, I had one prohibition: I did not want to wear another red dress ! My opinions about Michael Mayer's revival production haven't changed much from my first time seeing it in 2018 and Susan Hilferty's costumes, although beautiful, were not something I wanted to replicate for my own closet. Rather, I was inspired by the original Violetta, the one immortalized in Alexandre Dumas Jr.'s novel, La Dame aux Camélias.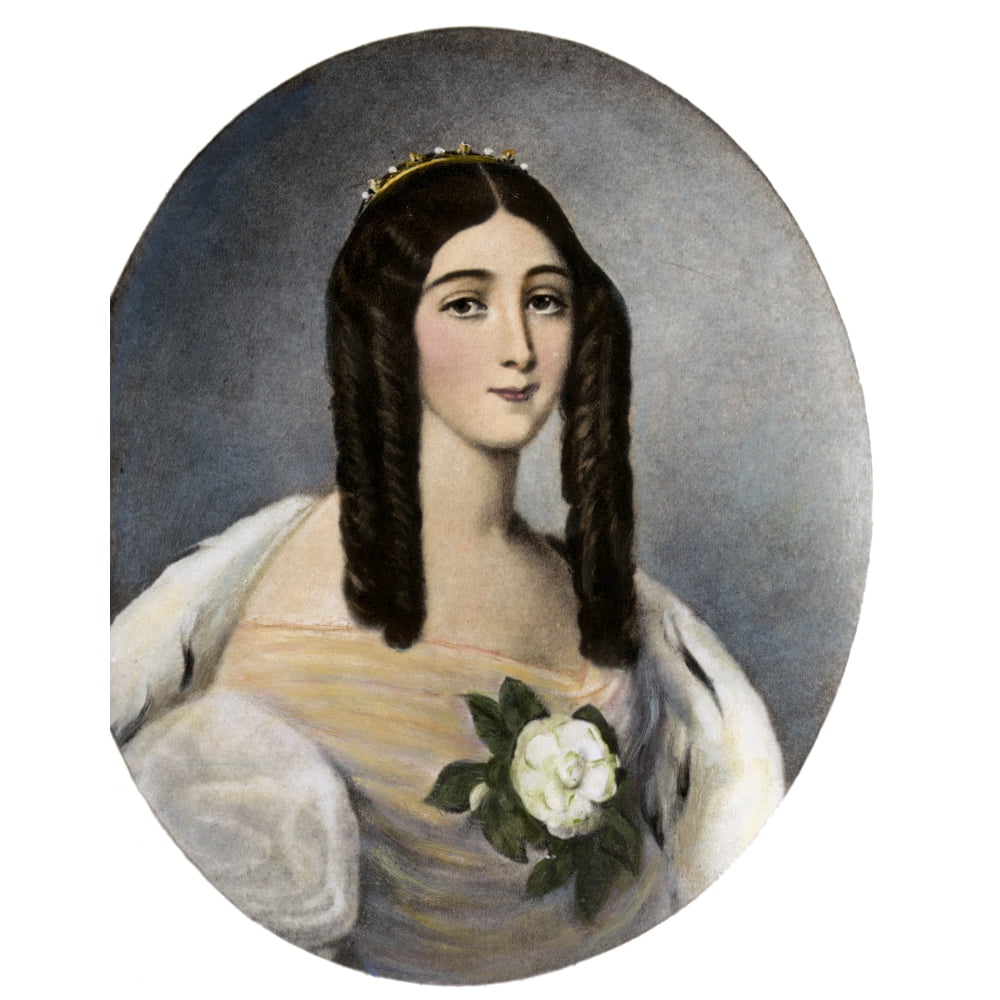 Marie Duplessis, converted to Marguerite Gautier and Violetta Valéry in written and theatrical texts, was the real-life Parisian courtesan who lived and died during the 1840's. Over the summer, I read La Dame aux Camélias and was caught between frustration and pity over Marie's hapless fate. I wanted to recreate her. And so, I began researching the time period and everything central to women's fashion.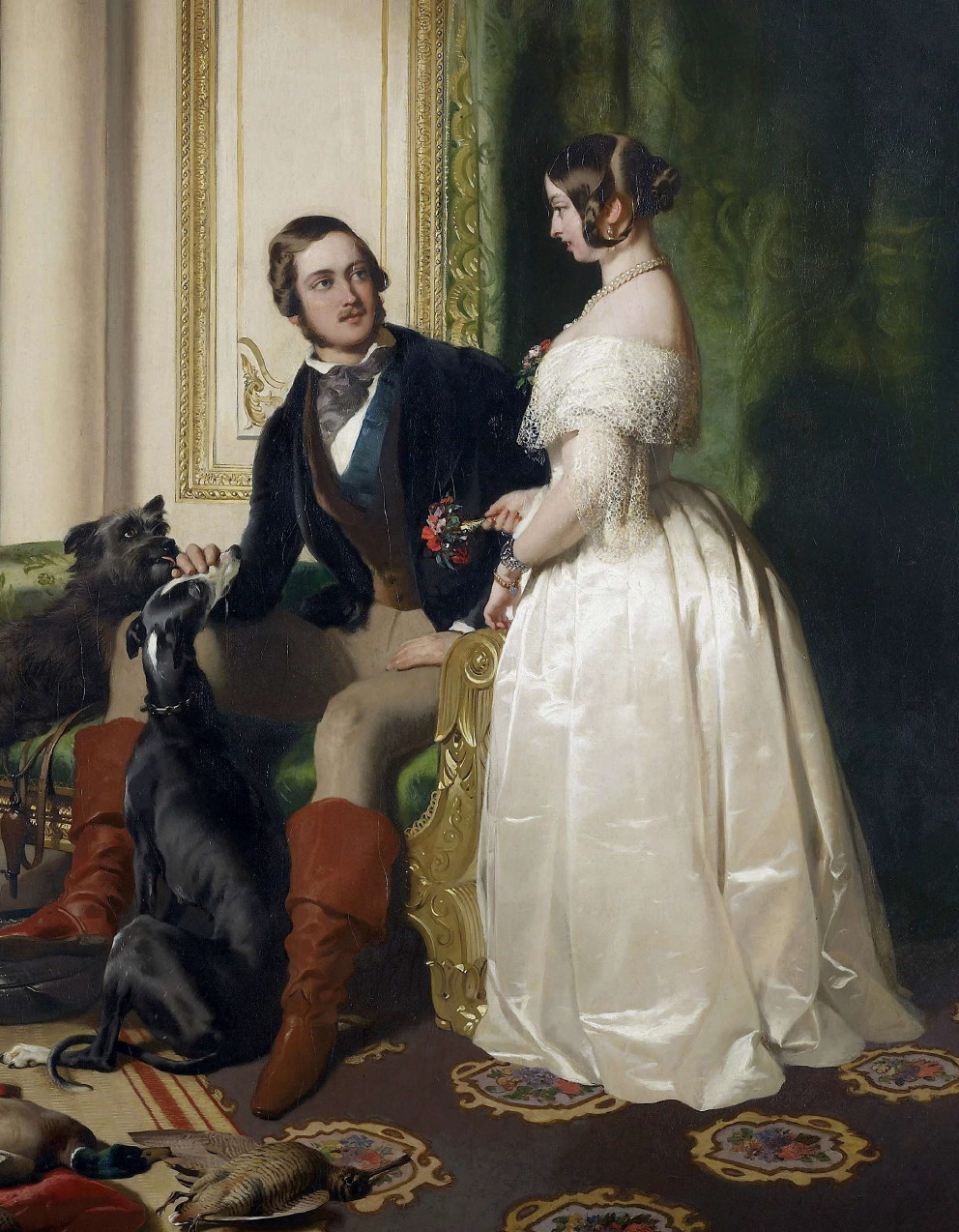 Janet Arnold's Patterns of Fashion 1 was my treasure trove for resources and my aim was to use one of the extant designs as the basis for creating my dress.
Although enlarging the corresponding pattern pieces in the book to their proper scale (800%), an initial mock-up proved that more alterations would be needed in order to have the dress fit my figure. Time was like quicksand through the hourglass and the thought of applying modern day adjustments was a hopeless endeavour. Another thought popped into my mind: draping !
I had never draped in my life, but it seemed like the more expeditious route to pursue. What did I have to lose ? Using the magnified patterns as a guide, I attempted my first draped garment. My results were appealing.
Transferring the darts and adding seam allowances to the muslin pieces made for quick work, but more fitting issues arose as the bodice was cut too short and the waist was left too loose for my corseted figure. Oh, well ! It wasn't too shabby for my first attempt at a couture technique.
With a hairdo that had my mother revolting in horror, I was ready to enact my tribute to Marie Duplessis, the "real" Violetta.
In addition to draping, I also tried my hand at cartridge pleating for the skirt, piped the armholes and waistline, and used a hook and eye placket to close the back. So 1840's !
The creamy white satin was stunningly gorgeous, but by far my favorite part of the outfit was the wooden camellia magnet corsage that my cousin, Rosemary, fashioned for me.
With naturally preserved salal leaves, the bloom completely set off my outfit. Rosemary has a tremendous business creating real-look softened wood florals for weddings and events. And she ships worldwide, too, so be sure to check out her site ! https://www.rosemarysgardenflorals.com/

I loved wearing this outfit along with all the Maria Callas/Scarlett O'Hara vibes it brought me. Through a sickly, "kept" woman, I learned much about the 1840's and opera's greatest heroine. Marie Duplessis: the real Violetta.
Toi, Toi, Toi,

Mary Martha
Cast and Credits:
La Traviata ─ Giuseppe Verdi (1853)
Live in HD air date: November 5, 2022

Cast:
Violetta Valéry ─ Nadine Sierra
Alfredo Germont ─ Stephen Costello
Giorgio Germont ─ Luca Salsi

Credits:
Conductor ─ Daniele Callegari
Production ─ Michael Mayer
Set Designer ─ Christine Jones
Costume Designer ─ Susan Hilferty
Lighting Designer ─ Kevin Adams
Choreographer ─ Lorrin Latarro
Revival Stage Director ─ Sarah Ina Meyers
Live in HD Director ─ Gary Halvorson
Host ─ Renée Fleming