I have a confession to make. Mozart puts me in a somnolent mood. Although I am quickly made to feel like an operatic pariah at my admission, Mozart has never riled my blood the way other composers do. But that didn't stop me from seeing Don Giovanni, one of my four "must-see" Mozart operas.
As the Italianized tale of Don Juan, Don Giovanni is full of drama, but with a sardonic sense of humor, which adds levity to the dark subject matter. Included among the nearly flawless cast was one of my favorite baritones, Peter Mattei, whose velvety voice gave my ears a ticklish delight. Who would have guessed that the overtures of a serial rapist and murderer could be pure bliss ?!
While the talents of the singers, orchestra, and conductor shone, the stage director's did not. Lately, theatrical directors have been attempting to modernize classic productions with stripped down, avant-garde adaptions. Sometimes they're brilliant (i.e. Agrippina), but other times they feel contrived, nonsensical, or are downright vulgar. With Ivo van Hove's new, contemporary production of Don Giovanni, I was left with feelings of boredom. A dusty, gray stage is only appealing for a New York minute and the street style "costumes" were devoid of any visual excitement. Yawn !
My persuasions about modern productions being stated, there is a perk to designing clothes to wear to a present-set opera. When costumes look "off the rack" it opens up possibilities to create ready-to-wear garments that can be worn even after my outings to the theater. Thinking of the three ladies of Don Giovanni (Donna Anna, Donna Elvira, and Zerlina) and their three distinct social classes (aristocracy, bourgeoisie, and peasantry), I knew which gal would be my muse.

The spunky, unpretentious Zerlina has always been my favorite of the trio and her duet with Don Giovanni is an anticipated moment. As a modern iteration, I envisioned Zerlina as a free-spirited flower child who could unmistakably be seen attending an outdoor music festival. Seemingly, the costume designer for the production agreed.
A simple, shaped sundress with buttons down the front was my projected look. Seeking out various patterns led me to Style Arc's Ariana dress.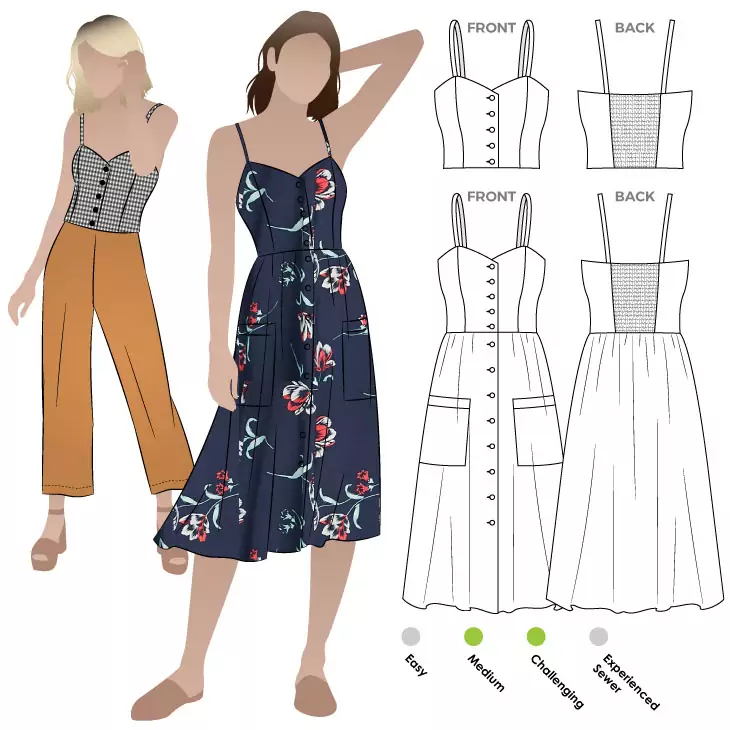 In the past, I haven't had great success with Style Arc (their patterns tend to not fit me well) and this endeavour proved no different. However, after sewing a mock-up of the bodice and making a few tweaks, I was able to achieve a better fit.
What textile better suits a hippie than linen ?! An earthy green felt appropriate and Fabrics-Store.com's Dried Herb medium weight linen was just the ticket for my bohemian bride.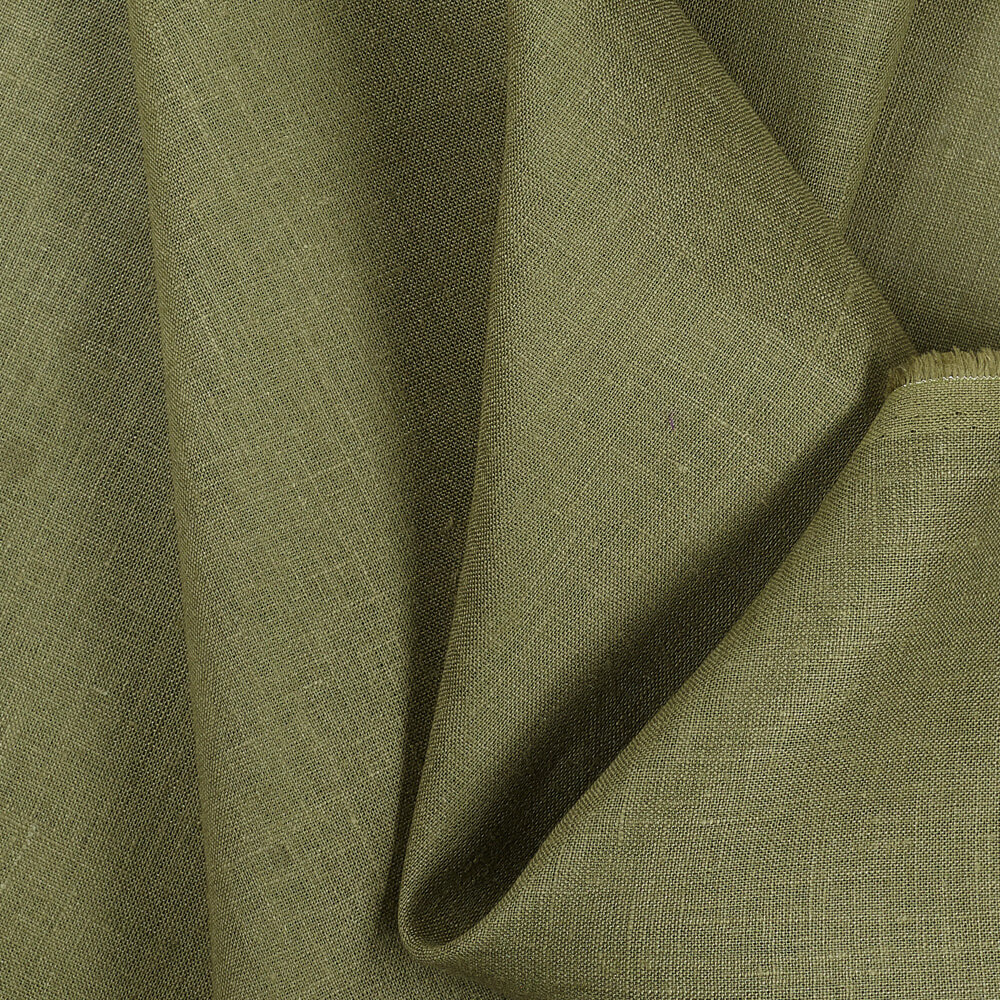 Accessorized with a lace trimmed shawl and macramé purse, I played the peasant with glee.
An interesting detail of the Ariana dress was the shirred back panel, both stylish and functional.
Patch pockets were also a neat touch.
While delicate jewelry and strappy platform wedges kept the look lowkey, tiny braids in my hair played into the bohemian vibe.
And just as important as the natural fiber of the dress were the wooden flower buttons bought off Etsy. Aren't they cute ?
The wrinkles of linen can be the bane of a fussy fashionista. But to the nonchalant peasant, they represent the uninhibited simple pleasures of life. Such was the scene of frolicking wedding guests as Zerlina made her entrance on stage, waking me from a light, Mozartian doze.
Toi, Toi, Toi,

Mary Martha
Cast and Credits
Don Giovanni ─ Wolfgang Amadeus Mozart (1787)
Live in HD air date: May 20, 2023
Cast:
Don Giovanni ─ Peter Mattei
Donna Anna ─ Frederica Lombardi
Donna Elvira ─ Ana María Martínez
Zerlina ─ Ying Fang
Don Ottavio ─ Ben Bliss
Leporello ─ Adam Plachetka
Masetto ─ Alfred Walker
Commendatore ─ Alexander Tsymbalyuk

Credits:
Conductor ─ Nathalie Stutzmann
Production ─ Ivo van Hove
Set and Lighting Designer ─ Jan Versweyveld
Costume Designer ─ An D'Huys
Projection Designer ─ Christopher Ash
Choreographer ─ Sara Erde
Live in HD Director ─ Gary Halvorson
Host ─ Erin Morely