Folk tale. Sing-a-long staple. Twentieth century masterpiece. Porgy and Bess is beloved for many reasons, but there's probably none greater than being America's opera. The title protagonists ─ lovable cripple, Porgy, and well-meaning drug addict, Bess, offer glimpses of an unlikely love by an even more unlikely pair in the Gershwins' classic, which features hit tunes like "Summertime", "I Got Plenty O'Nuttin'", and "Ain't Necessarily So", just to name a few.
This was the first time in over 30 years that Porgy and Bess was making an appearance at the Met. In James Robinson's new production, a highly skilled ensemble cast sauntered around the planked floor of Catfish Row, a slum in Charleston, South Carolina. Tough-talking matriarch Maria (played by veteran mezzo-soprano Denyce Graves), devoted young parents Clara and Jake, Bible-thumping Serena, slithering Sportin' Life, and Bess's brutish ex-lover Crown rounded out the cast of dynamic characters. While intentionally created to be rudimentary in its design, the linear wood slats of the settlement almost looked like a playground jungle gym with its inhabitants hanging out of open window frames and weaving around the pilings below.
Also swinging beneath the rafters was Gershwin's jazzy score, which easily identified itself as a frequenter of non-operatic revues. Because of its atypical approach in music (it's not your run-of-the-mill bel canto or verismo !), I couldn't help but think that Porgy and Bess belonged more on Broadway as a musical than it did at the Met as an opera. There was too much talk and jive and not enough singing for my tastes. Nevertheless, the opera made for an enjoyable afternoon of spirited routines and recognizable melodies.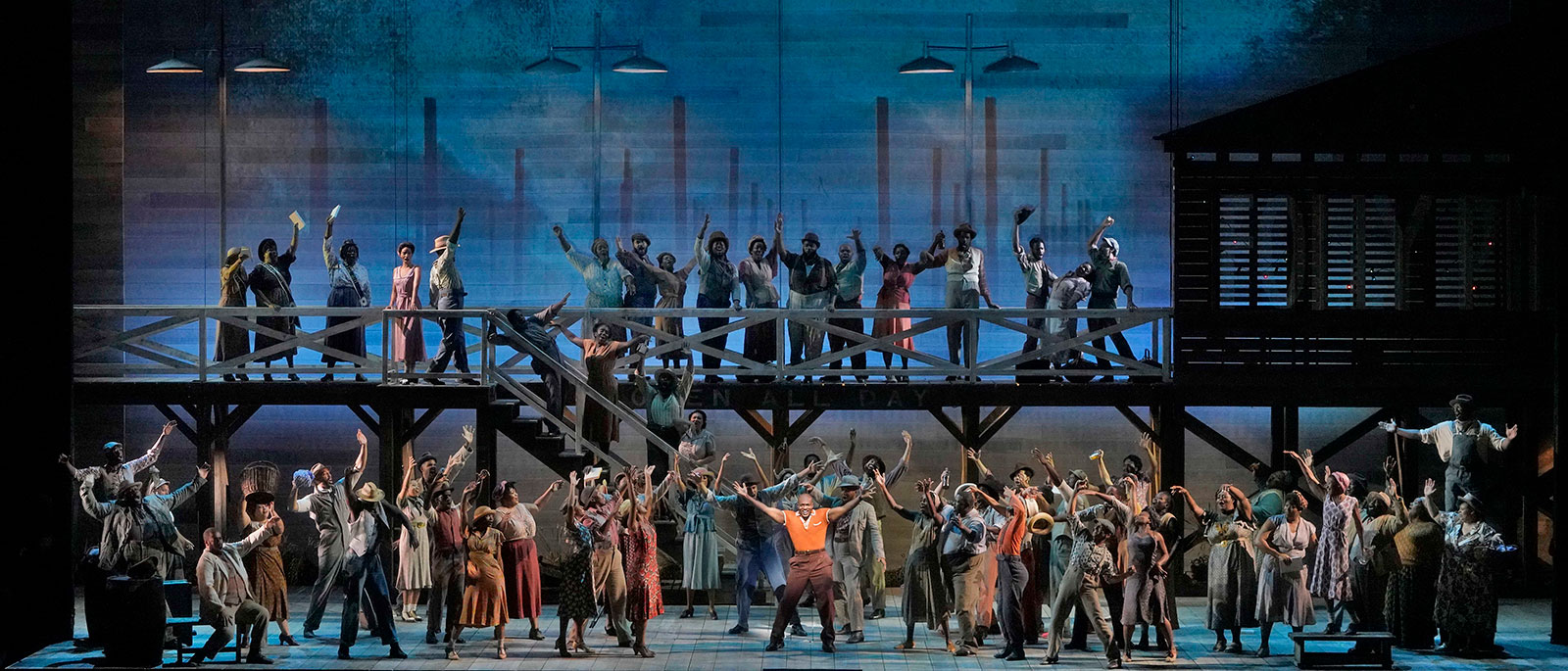 Porgy and Bess takes place during the early 1930's as the Great Depression doles out its hardships. Along with the coastal Charlestonian locale, where a battalion of reeds stand tall on bordering estuaries, I had plenty of costume ideas swirling in my head… Ultimately, my plan was to blend the two setting features into a feedsack print sundress that would be perfect for a picnic on Kittiwah Island, just as in the opera. Using the past performance pictures from the English National Opera and Dutch National Opera as my inspiration (the Met's production would be identical), I had my vision set.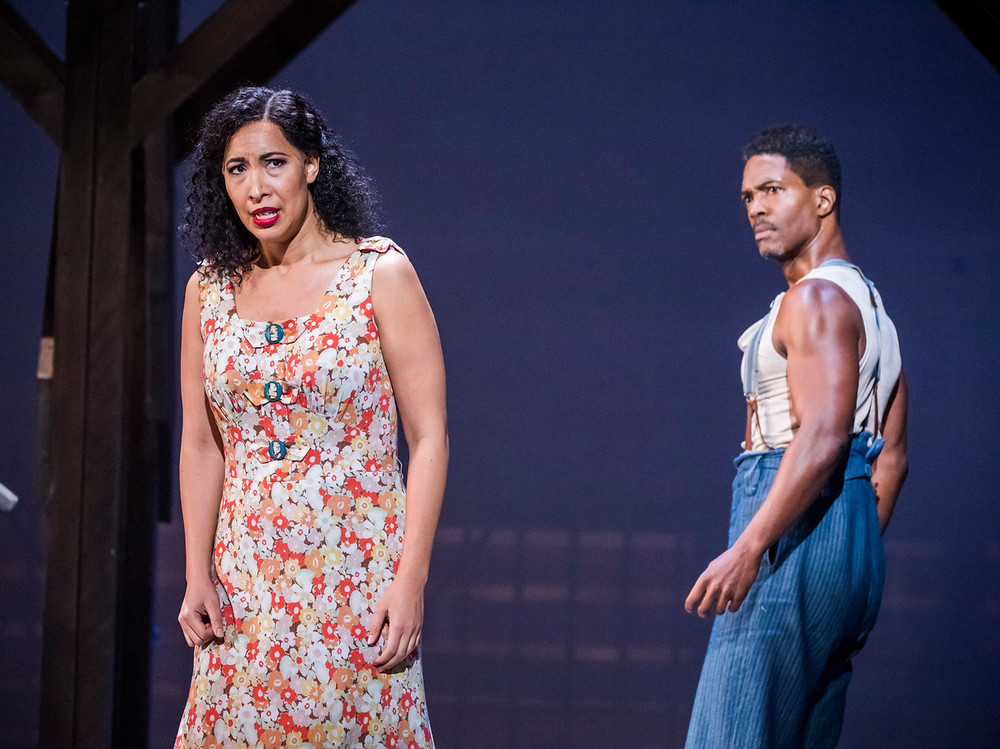 Bess's picnic dress conveyed a myriad of 1930's details in its design: underbust gathers, a separate waist yoke, and buckle tie bows to embellish the frock. Locating the right material was the first step and boy, did I find it ! I had one uncompromising requisite when shopping and that was that the fabric chosen HAD to match a pair of strappy block heel sandals I had in my closet. No exceptions ! Although I had perused the web and ordered samples in search of my ideal "feedsack floral", I wasn't wholly satisfied with the printed patterns and/or the colors… until I opened the newest edition of my swatch club mailer and pointed to a cotton stretch poplin. "That's it !" I rejoiced.
The fabric matched the shoes almost perfectly and I was (mostly) pleased with my cute 30's sundress. Too bad the weather was nasty the day of the opera… I had to bundle my bare legs in a blanket at the theater because of the cold, wet February front that had wafted its way across the state. Ick !
The weather may have been less than ideal that day, but the warmth of "Summertime" and the endearment of America's greatest opera, Porgy and Bess, were enough to hearten the shrillest skies.

Toi, Toi, Toi,

Mary Martha

Curious about how I fashioned my feedsack frock ? Check out my tutorial post on its creation !
Cast and Credits:
Porgy and Bess ─ George Gershwin (1935)
Live in HD air date: February 1, 2020

Cast:
Bess ─ Angel Blue
Clara ─ Golda Schultz
Serena ─ Latonia Moore
Maria ─ Denyce Graves
Sportin' Life ─ Frederick Ballantine
Porgy ─ Eric Owens
Crown ─ Alfred Walker
Jake ─ Donovan Singletary

Credits:
Conductor ─ David Robertson
Production ─ James Robinson
Set Designer ─ Michael Yeargan
Costume Designer ─ Catherine Zuber
Lighting Designer ─ Donald Holder
Projection Designer ─ Luke Halls
Choreographer ─ Camille A. Brown
Fight Director ─ David Leong
Live in HD Director ─ Gary Halvorson
Host ─ Audra McDonald