From the time I was a little girl, I have always loved "The Sound of Music." Remembering my original encounter with the classic film in the first grade classroom conjures up the rapt attention I experienced as a wide-eyed seven-year-old. Understandably, there was a lot to adore─ the infectious sing-a-long tunes, the thrilling ending, those clever nuns…
Every year, I would catch the movie on TV during Easter. Once, while watching the movie on the aforementioned holiday, I had decided that I would eat my entire chocolate and jelly bean-filled Easter basket since I was aiming to start a healthy diet the next day and didn't want the temptation of sugary confections. (Never again !!)
While the overdose of Almond Joys may have given me a stupendous stomachache, I can't recall a single time where "The Sound of Music" didn't sit well with my appetite.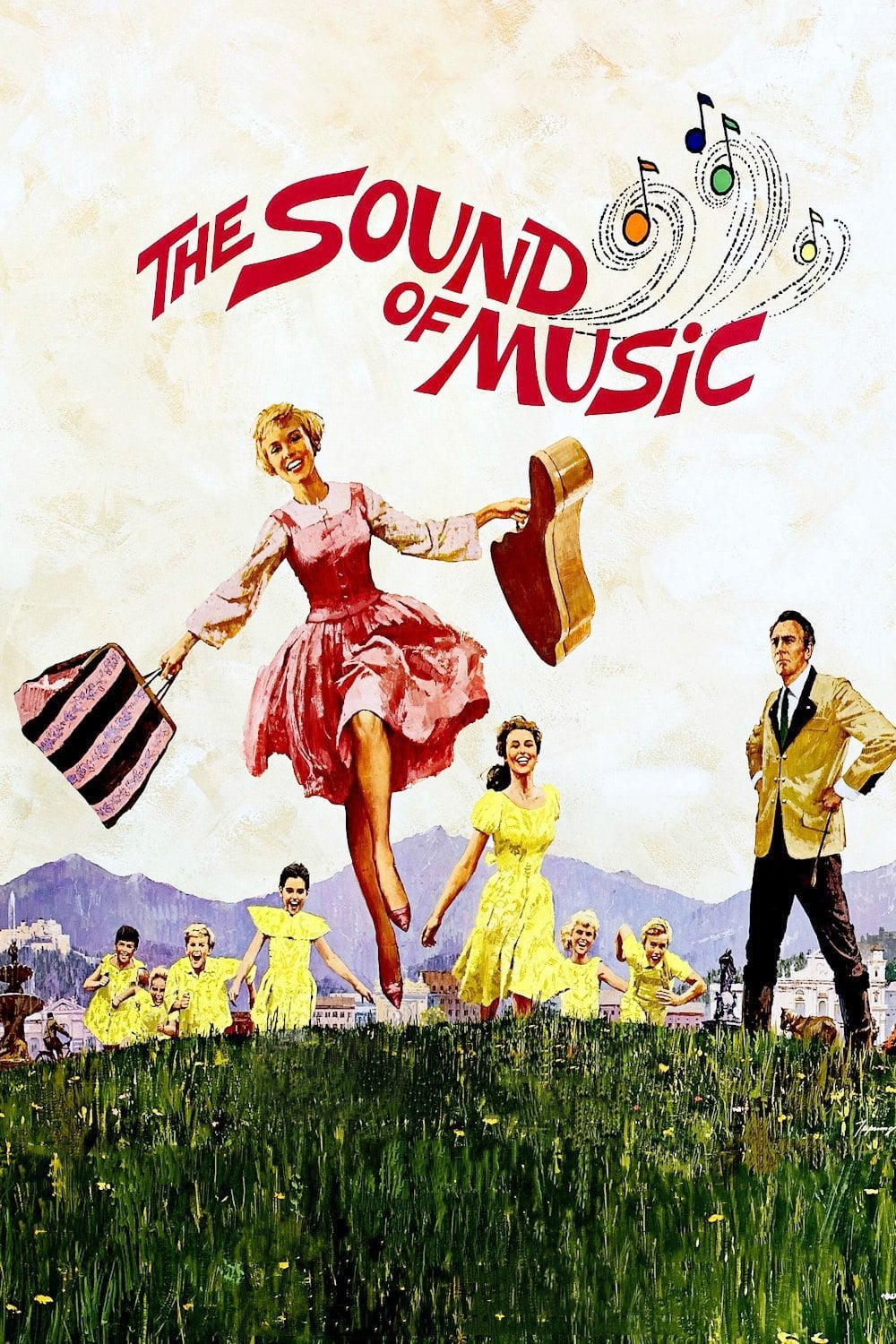 Maria's ability to make clothes out of curtains impressed and inspired me, long before I could sew myself. And so it should come as no surprise that the costumes in the movie were a highlight for me. From Liesl's floaty chiffon frock to Baroness Schraeder's luxe gold evening gown, the clothes only added to the film's accolades.
Apparently, I'm not the only one who harbors an affinity for the movie's costumes. For years, I have been an admirer of Katrina Holte's Edelweiss Patterns. And yet, I had never sewn one of her "Sound of Music" replica patterns… until now ! While I was greatly torn between several options, I choose Maria's Gazebo Dress as my first attempt at classic cinema fashion.
With its delicate chiffon overlay and pastel color, I imagined it as an ideal Easter dress. But out of which color to make it…? I always viewed the film dress as an aqua baby blue, but discovered upon research that it's not blue; it's green ! According to the auction site that sold the frock in 2012, the listing is described in part as a "Green dress with floral pattern, with butterfly sleeves and full skirt. Smocked at neck and waist, lined in light green silk, hook and eye and snap closure at back." Who would have thought ?! Green it is !
I ignored the tone-on-tone floral pattern on the dress since I was not equipped (neither with time nor mental stamina) to begin another fabric painting project so soon after Zerbinetta's harlequin. The monochromatic seafoam was enough for a pretty pastel Easter dress.
Details matter on solid dresses. The pattern called for honeycomb smocking, a stitch which I had never heard of nor attempted, but found it to be a fun and easy design addition. So much so, that my mind is now whirring over the decorative possibilities for using the stitch in the future.
"The Sound of Music," sewing, and Easter… "These are a few of my favorite things."
Happy Easter !
Toi, Toi, Toi,

Mary Martha
This post is dedicated to Ian, whose role model for being a doting uncle to his nieces and nephews is Uncle Max from "The Sound of Music."